VBCOA Rises to the Challenge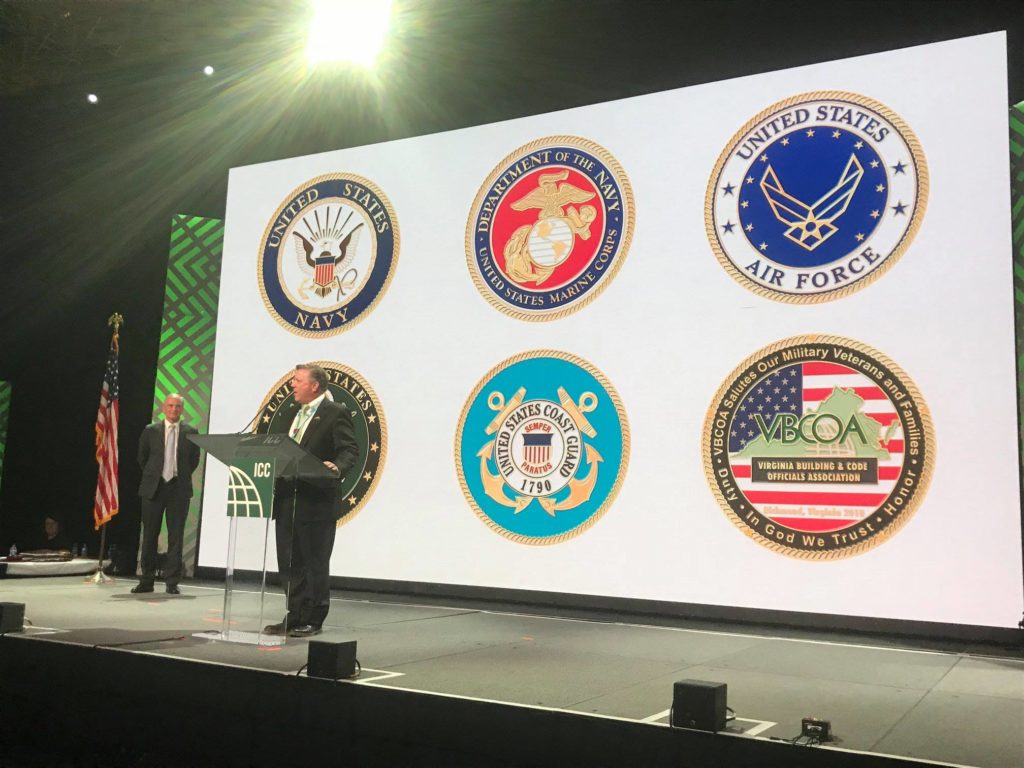 There are currently more than 23 million American veterans, and while most Americans will never serve in the military or fight for their country there are countless ways to help veterans, who often return home to civilian life from war to face their most difficult battles.
During its 2018 Annual School and Conference in Williamsburg, Va., Virginia Building and Code Officials Association (VBCOA) chapter members got a first look at the freshly minted sets of Military Veterans and Families Appreciation Challenge Coins to raise funds to support military veterans and their families. These highly collectible VBCOA Military Challenge Coins represented the five military service branches of the United States — Army, Air Force, Navy, Marine Corps and the Coast Guard — with a very special flipside identifying VBCOA and its commitment to support the U.S. Armed Forces veterans and their families.
The special edition coins were unveiled by VBCOA Immediate Past President Gregg Fields during the chapter's Military Challenge Coin fundraiser created by VBCOA President Pete Mensinger and the eight VBCOA Region chairs at the International Code Council's 2018 Annual Business Meeting in Richmond, Va. The Military Challenge Coin Drive relates to the Code Council's Military Families Career Path Program, which is designed to help veterans who are transitioning to civilian life and their family members learn more about building safety career options.
The coins were only available for purchase in person at the VBCOA Annual Conference in Williamsburg, and the 2018 ICC Annual Conference and Public Comment Hearings in Richmond. The VBCOA Region chairs were responsible for selling the challenge coins throughout 2018, with expected proceeds dedicated to benefit two military veterans and family support groups (non-profit): the Veterans of Foreign Wars and the Chris Souza Foundation.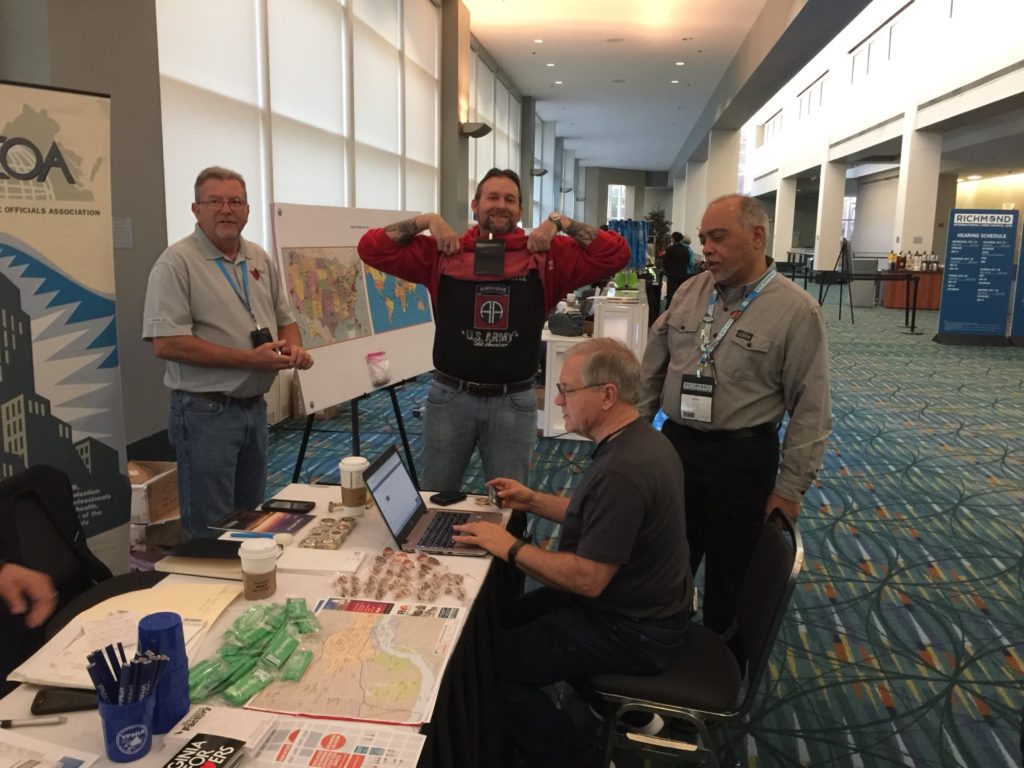 The chapter's original goal was to raise $5,000 to be split between the two charities; the chapter reached that goal quickly. During the months of October and November, VBCOA Region chairs sold nearly 1,000 Military Veterans and Families Appreciation Challenge Coins, raising $10,000 for these veterans' organizations. At its 2019 VBCOA Annual School and
Conference in Virginia Beach, Va., this September, the chapter presented special checks of $5,000 each to both organizations.
"I could not be more proud of what VBCOA was able to accomplish for our military veterans and families," said VBCOA President James S. Moss. "Under the leadership of the VBCOA Region chairs we were able to exceed the original goal of $5,000 dollars by double, providing both the Chris Souza Foundation and the Veterans of Foreign Wars a check for $5,000 dollars each."
"It is difficult to express how grateful I am, and all of VBCOA is, to have been a part of this amazing effort," Moss continued. "The money raised by VBCOA will contribute so much to these charities, but beyond that, the awareness of these charities raised by this initiative will extend well past the monetary contribution."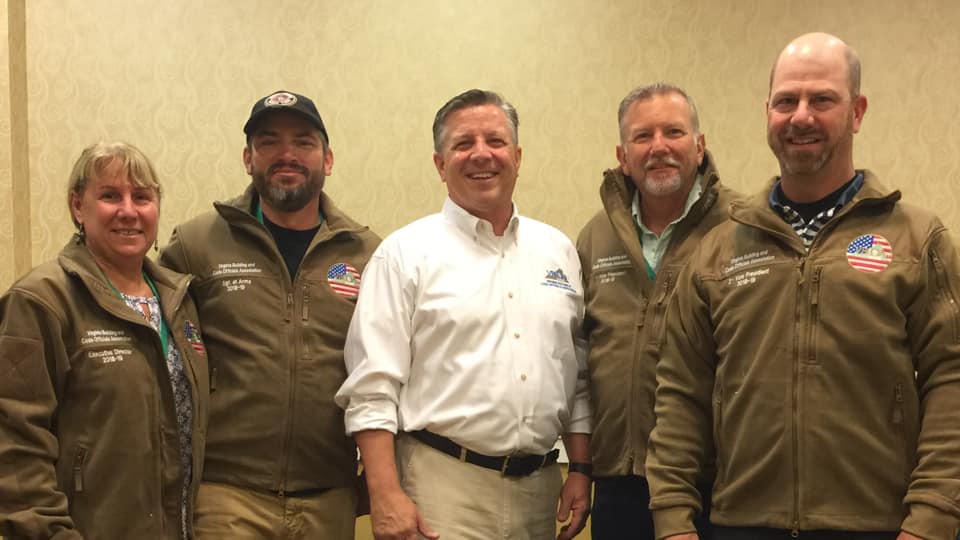 ABOUT THE AUTHOR
Tara Lukasik is the periodicals editor for the International Code Council, working out of the Western Regional Office in Southern California. Starting with the International Conference of Building Officials as the managing editor of the Building Standards Magazine, she has more than 20 years of experience in editing, writing and pioneering electronic newsletters and magazines from conception to completion. She is currently putting her experience to good use managing the Code Council's Building Safety Journal and its BSJ Weekly e-newsletter. Follow her on Twitter @ICCTLukasik